This consists of a series of appointments to check the wellbeing of the mother and baby as the both of them go through the journey to birth. We also have a provision for clinics after office hours at no extra charge to facilitate visits by the working mother.
Supplements

There are many prenatal vitamins in the market and many different pharmaceutical claims as to the wonders of the drug. Iron supplements and folate are the most widely prescribed. It will be beneficial to take folate three months prior to conception. This reduces the occurrence of neural tube defects like spina bifida significantly. Some women may also want to take calcium and DHA as part of their supplementation.

Early Pregnancy Symptoms

Early pregnancy symptoms help to detect pregnancy a few days after conception. Many of these symptoms are subtle and sometimes confusing. Most women detect early pregnancy symptoms when they miss their periods. However, missed periods have many causes and it would be advisable to see a doctor for a consult.

Nausea and Vomiting

Many women experience these symptoms and usually present late to the GP or the hospital. It is a condition which is self-limiting and there are various medications which can help mothers deal with these symptoms.

Cramps

This is an early pregnancy symptom which alerts you to conception. If the cramps are severe, please consult your doctor.

Early Pregnancy Bleeding

Some women experience spotting and this is known as "implantation bleeding". This happens when the embryo implants itself on the uterine wall. Sometimes this can be confused as menstrual bleeding. If one experiences bleeding associated with cramps, it would be advisable to consult your doctor.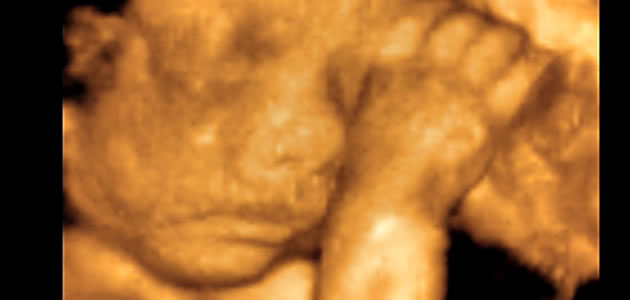 Not all visits to the obstetric clinic require a scan. Growth scan is usually offered every month and the parameters are plotted against a growth chart to detect any abnormalities. A detailed scan is offered depending on the risk profile of the mother, at about 18-24 weeks of pregnancy.
We offer 3D and 4D scans at round the 7th month of pregnancy. These scans are more realistic and the features of the baby are more recognisable. However this depends on the position of the baby and the amount of liquor surrounding the baby. One more for the family album!
Antenatal Screens

Nuchal Translucency

this describes a fluid filled area at the back of the neck (nuchal region) of the foetus. The thickness of this area is known as the NT measurement. This is done between 11 weeks 3 days and 13 weeks and 6 days. The detection for chromosomal disorders is 80%.

NT and First Trimester Screening

we also combine NT measurements and first trimester screening (blood tests). It measures two hormones called ß HCG (chorionic gonadotrophin) and PAPP-A (Pregnancy associated plasma protein A). This result is tabulated and the detection rate for Down, Edward and |Patau syndrome is approximately 90%.

Non Invasive chromosomal Check (NICC)

The risk of having a child with a chromosomal abnormality increases with age. Previously mothers were reluctant to undergo any form of invasive testing (Amniocentesis, Chorionic villus Sampling) because of the risk of miscarraiges associated with these tests. You can now avoid this risk with the NICC test that is done after 12 weeks of pregnancy. NICC is a simple blood test which is 99% accurate in detecting any abnormalities.