Privileged to be called back for Laparoscopic services and Gynae Oncology in the hour of need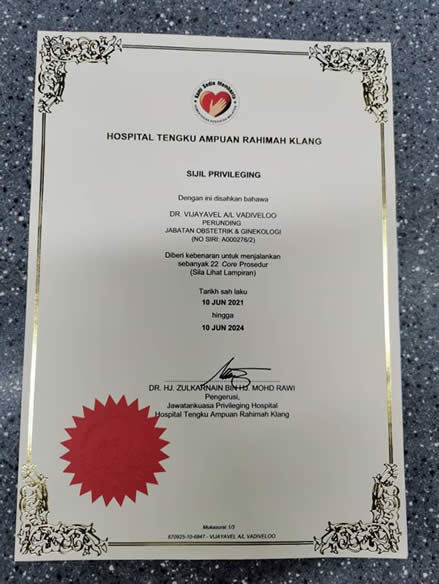 It is a great privilege to care for cancer patients. Each patient is very special, with individual needs, priorities and wishes. They should be given the best information in order to have a full understanding of their disease and state-of-the-art treatment options.
My goal is to serve my patients during this difficult time, provide them with this knowledge, and assist them in making decisions that help achieve their goals.
Dr Vijay is an obstetrican and gynaecologist. Dr Vijay is highly skilled in gynae oncology surgery, with a special interest in minimally invasive surgery, enabling the management of complex prolapse and female incontinence here in Malaysia.
Related readings: