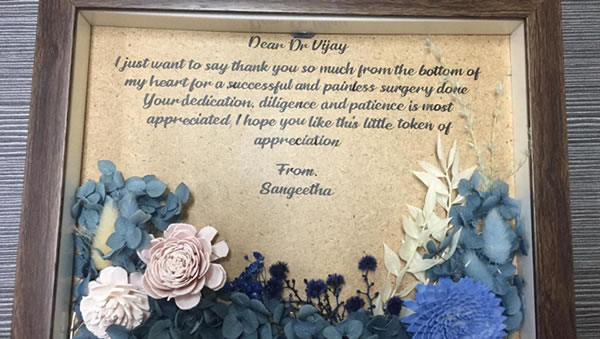 We were happy to receive this nice appreciation from a patient post gynae Laparoscopic surgery in Malaysia. We offer Advanced Laparascopic surgery for fibroids and many other gynaecological conditions.
A laparoscopic hysterectomy is a minimally invasive surgical procedure to remove the uterus. A small incision is made in the belly button and a tiny camera is inserted. The surgeon watches the image from this camera on a TV screen and performs the operative procedure.
At Caring Gynae, we provide the most up-to-date diagnostic (tests) and treatment for gynae cancers. Our cancer specialists will come together and work with you to assess your condition and plan and deliver the most effective treatment. Your care plan will be custom-made to treat your specific cancer and the needs most important to you.